Back in June I blogged about Skin Doctors Gamma Hydroxy, a wonder cream that I have been using in the last 4 months that has dramatically improved the quality of my skin.
Well today I wanted to share with you 2 other skin care products which have also worked wonders on my 30 year old hormonal complexion and are now on my list of hero skincare products.
3 months before my wedding, a few of my friends suggested that now was the time to start paying more attention to my skin if I wanted to get the best out of it before the wedding. So following their advice, I booked myself for a free consultation at Fenwick (very la de dah for me but it was free!) and off I went. Now I have always been a bit sceptical when it comes to expensive skin care products with the opinion that you are mainly paying for the label rather than the product and as for 'free' consultations – well surely they are just a platform for consultants to try and sell you a load of products that you don't really need? However, following the advice from my friends who assured me that sometimes good cream comes at a price, I arrived at the appointment as open minded as possible.
After a 5 minute chat about my daily skincare routine which at the time consisted of Simple face wash morning and night and Palmers coco butter body cream (I have to add at this point the consultant looked quite horrified that I'd been using a body butter on my face) it was decided that I had combination skin and that my skin was actually very dehydrated hence why my pores were enlarged and I suffered from oily patches in my T-Zone area. He also said that I was using too much moisturiser on my face which was actually having an adverse affect and was leading to blocked pores etc.
At this point I realised that this guy really did know what he was talking about and suddenly started to look at my skin very differently. He was right, my pores were enlarged and, to be very honest I had actually noticed a few weeks before that they were spreading down my cheeks. Also, I did suffer from oily skin throughout the day………………….not good!
"So, what do you suggest?" I asked him.
Without hesitation he led me to the Caudalie section of skincare products where in front of me stood floor to ceiling shelves of, very expensive looking and beautifully displayed, bottles and pots. Naturally alarm bells began to ring in my head when I noticed that some of the products were over £100!! Here we go I thought. But to my surprise the first product he picked up was a large sized bottle of a facewash that was only £15.
"This facewash is one of our hero products.'" He said. "It's an instant foaming cleanser that is perfect if you want to use something quick that will remove all your make-up and cleanse your skin ready for your moisturiser." Yes I thought! "All you need to do is push the pump once and, with water, massage into your face for 1 minute (avoiding the eye areas of course!) and then rinse. Your skin will instantly feel cleansed, radiant and refreshed." Sold!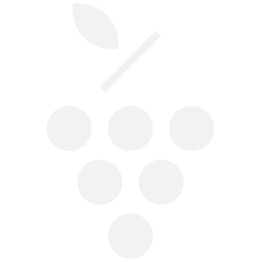 Caudalie says
This soap-free liquid cleanser turns into a generous, airy foam for gentle, effective cleansing. A blend of grape extracts, sage and chamomile removes make-up and impurities, while soothing skin.

The improved formula is now 99% natural, more effective and gentler on the skin. From the first use, skin is cleansed, radiant and refreshed.
I've been using this product ever since that consultation and it does exactly what it says on the tin. It removes all my makeup with just one pump and my face feels clean and fresh. I have also noticed my overall complexion has improved too! I would highly recommend it if you are looking for something quick and easy to use morning and night without faffing around with a seperate face wash, cleanser, toner and cotton pads.
So that's my cleanser/face wash sorted……………what about my moisturiser?
Well unfortunately, this is where he did pick up the expensive product. In fact, I have a feeling it might have been one of the most expensive product in the whole section!
In a very nice bronzed glass bottle, he picked up Caudalie Premier Cru…………..
"If you are serious about looking after your skin in time for your wedding then I couldn't recommend this moisturiser enough………it is a wonder cream and I swear by it."
"I'm listening."
"It's the perfect cream for you as it's main benefit is rehydration but it is also excellent at helping to even your skin tone, reduce sun damage (since travelling I had very slight skin damage on my cheeks and forehead) and keeps your skin balanced therefore leading to less oily outbreaks."
Obviously he picked up on the look of horror on my face as he quickly pulled open a drawer under the bottom shelve and pulled out a sample tube for me.
"Give it a go" he said "and I guarantee you'll be back to buy the whole bottle in a few weeks."
Well, he was right!!! I used the sample tube for 3 weeks, morning and night, and my god is it the most amazing cream ever! Not only did it do everything that he said it would, but it smelt devine and my skin just felt so soft and smooth. So I bought the whole bottle for £92.50 and, as you only need a tiny bit each time, it lasted me 3 months and my skin has 100% got better. I used to get slight dry patches around my mouth which then turned red – they have completely gone and so has the oily patches.
Caudalie says
The "Crème de la crème".

Luxurious and effective, this exceptional cream delivers ultimate anti-aging action for visibly younger skin. Perfectly hydrated, skin is deeply regenerated and its density restored. Wrinkles are smoothed, facial contours are firmer and more defined, and the complexion is radiant and even.

Contains Caudalie's three signature patents: Resveratrol to lift and firm,Viniferine to correct dark spots and brighten, and anti-oxidant rich grape-seed Polyphenols.

Also includes a casting of the 10 best anti-aging molecules at their highest concentration: Hyaluronic acid, Cassia Angustifolia, Tetrapeptides, Ceramides 2 and peptides duo, Adenospheres…

Apply morning and evening to face and neck.
So, there are the 3 products that I used in the build up to my wedding, and have continued to use ever since.
If you are 3 months, 4 months, 6 months or even a year before your wedding then I would definitely recommend booking yourself a free skincare consultation and investing a bit of money looking after the one thing that I know every bride wants to look radiant the day of their wedding – give that gorgeous face of yours a treat!
If you're not getting married but need a face pick me up then I couldn't recommend these 2 products enough.
Big Beauty Love
Festival Brides xx